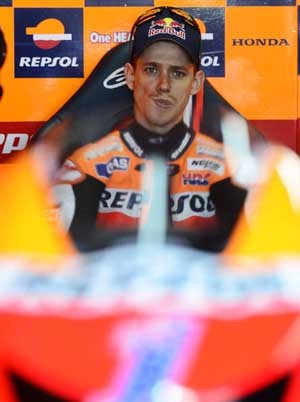 Tokyo – Casey Stoner will make 'comeback' in MotoGP. Not as full rider, he will become Honda test rider in sebuat tests to be conducted in Rig Motegi Twin Circuit.
Stoner plans do a 'comeback' in MotoGP reported by MCN. Australian rider mentioned that it would be prepared to test Honda RC213V for 2014 season.
It is not certain when the test will be held. But it is believed, the test will be held in the coming weeks in August and will not interfere with the racing schedule Stoner in V8 Supercar event.
By preparing for 'comeback' The Stoner, Honda specifically set up the same special with ever ridden Stoner while still strengthening the teams.
Stoner decided to retire from the last MotoGP event in 2012. He took a step considered shocking because he was only 27 years old and is considered still have a great opportunity to increase the number of her world title it was only numbered two.